HIGH QUALITY FOOD FARMING – THE MAIN SICILIAN ECONOMY.
Olive oil, wine, fish, oranges, patisserie, chocolate, cheese, pasta, and dozens of other products. If you imagine Sicily, you will immediately think of tuna fish and seafood, the scent of oranges, the ruby-red wine and the unique taste of cannoli and cassata, the most famous sicilian desserts. Your immagination is right, quality food products has always been one of the strong points of the sicilian economy, as the figures show: in 2015 exports from Sicilian agriculture, forestry and fishing totaled 527 millions euros, followed by the exports of food products, beverages and tobacco for 506 millions euros. Together, the two sectors made up about a third of Sicily's total exports, with a 6.5% growth rate compared to the previous year, deriving especially from products as bread, pasta, desserts, wine, beer, meat and cold cuts, cheese, fish and preserves.
LEADER IN ORGANIC FARMING
Sicily in Italy is the most organic-friendly region. The National information System on Organic Farming reports that it contains the highest number of operators committed to organic agricolture methods, and Sicily is the second for the number of organically-cultivated hectares, covering 22.4% of Italy's total.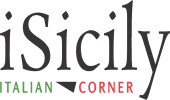 Made in Sicily is getting a more and more popular label and it stands for quality of products. 'Food' is, indeed, one of the keywords associated with Sicily – in particular, good food. Agri-food industry has always had a central […]
---